Last years D23 Expo came with many over-the-top exciting revelations, reveals, and announcements.
Including that announcement that Disney Cruise Line is in the process of developing a second private island in the Bahamas: Lighthouse Point.
If you have been around here for a while then you know how much I love Disney Cruise Line and it should come as no surprise that for me Castaway Cay (DCL's current private port in the Bahamas) is literally heaven on earth. I have never seen cleaner, more pristine beaches or more beautiful, perfectly clear, aquamarine waters.
DCL's current four ships are registered in the Bahamas and 75% of all the cruise itineraries offered by the company make at least one stop in the islands. So it makes sense for Disney to acquire a second, especially with the new ship the Disney Wish coming in 2021-2022.
So when I heard the announcement about a second island I was literally sitting in my office giggling, giddy with joy and excitement.
Yesterday, on February 18th, 2020 Disney announced that they now have a website dedicated to Lighthouse Point. If you would like to see that click here: https://lighthousepointbahamas.com/progress/
If you don't want to do the research for yourself, here is all of the pertinent information that Disney has given us so far.
Location
Lighthouse point will be located in the peninsula on the island of Eleuthera in the Bahamas. So far it has been given an estimated completion date of 2022-2023.
One of the things that I have always loved about Disney but has an even bigger impact on me now that I am an adult is the fact that they are leaders and ambassadors for conservation and pride themselves on their positive sustainability, community and environmental values. They are also bringing huge opportunity to the island of Eleuthera with this $250-400 million investment.
Progress
My favorite part about all of this is that the islands development is being spearheaded by  Disney Imagineer Joe Rohde – designer of Disney's Animal Kingdom and Aulani, If you do not know who Joe Rohde is I suggest you give him a Google. The man is an absolute genius and Disney fans who know his story and his history with the company trust him explicitly. Joe is said to already be  extensively exploring the rich art and culture of the Bahamas with experts, and we can be certain these influences will be represented at every turn in the finished location.
From an environmental standpoint, Disney promises to "only move forward with a project at Lighthouse Point if it is able to do so in an environmentally responsible manner".
Disney states that their Conservation Fund is "ensuring a world where wildlife thrives and nature is treasured and protected by saving wildlife, inspiring action and protecting the planet".
According to the Lighthouse Point website, the purchase of the area has been completed and the next step before construction is to have the Environmental Impact Assessment and Environmental Management Plan approved.
Design 
According to the website, "The design for Lighthouse Point will be inspired by the natural environment and rooted in the culture of Eleuthera and The Bahamas more broadly. Disney Cruise Line has partnered with the local creative community, led by master artists Kevin Cooper and Antonius Roberts, to achieve this."
As I said Joe Rohde is a genius and is known for his conservation efforts, his desire to preserve culture and environmentalism so I am so happy to hear that Disney has enlisted him along with a team of highly qualified and experienced scientists and other professionals who spent more than two years developing a comprehensive Environmental Impact Assessment (EIA).
Opportunity
Economically, it has been estimated that Disney Cruise Line operations currently contribute over $70 million towards the Bahamian annual GDP, and a forecast provided by Oxford Economic has predicted that the company's development will provide more than an $800 million increase on top of that figure.
Not only that, but  as it is on Castaway Cay space will be provided for Bahamian vendors, local agricultural products will be purchased, and hundreds of jobs will be created in construction, entertainment and maintenance. Disney is only creating a second island for themselves and increasing amenities for their cruise line guests but they are also creating huge opportunities and supporting the Bahamian society.
Environment 
After having been to Castaway Cay myself I  know that Disney's number one priority will be protecting and sustaining the natural environment.
Disney has long since proiving this; they have owned Castaway Cay in the Bahamas since 1997. They are and have been committed to protecting the environment. The donate millions of dollars from the Disney Conservation Fund to important conservation projects and they partner with local organizations and scientists.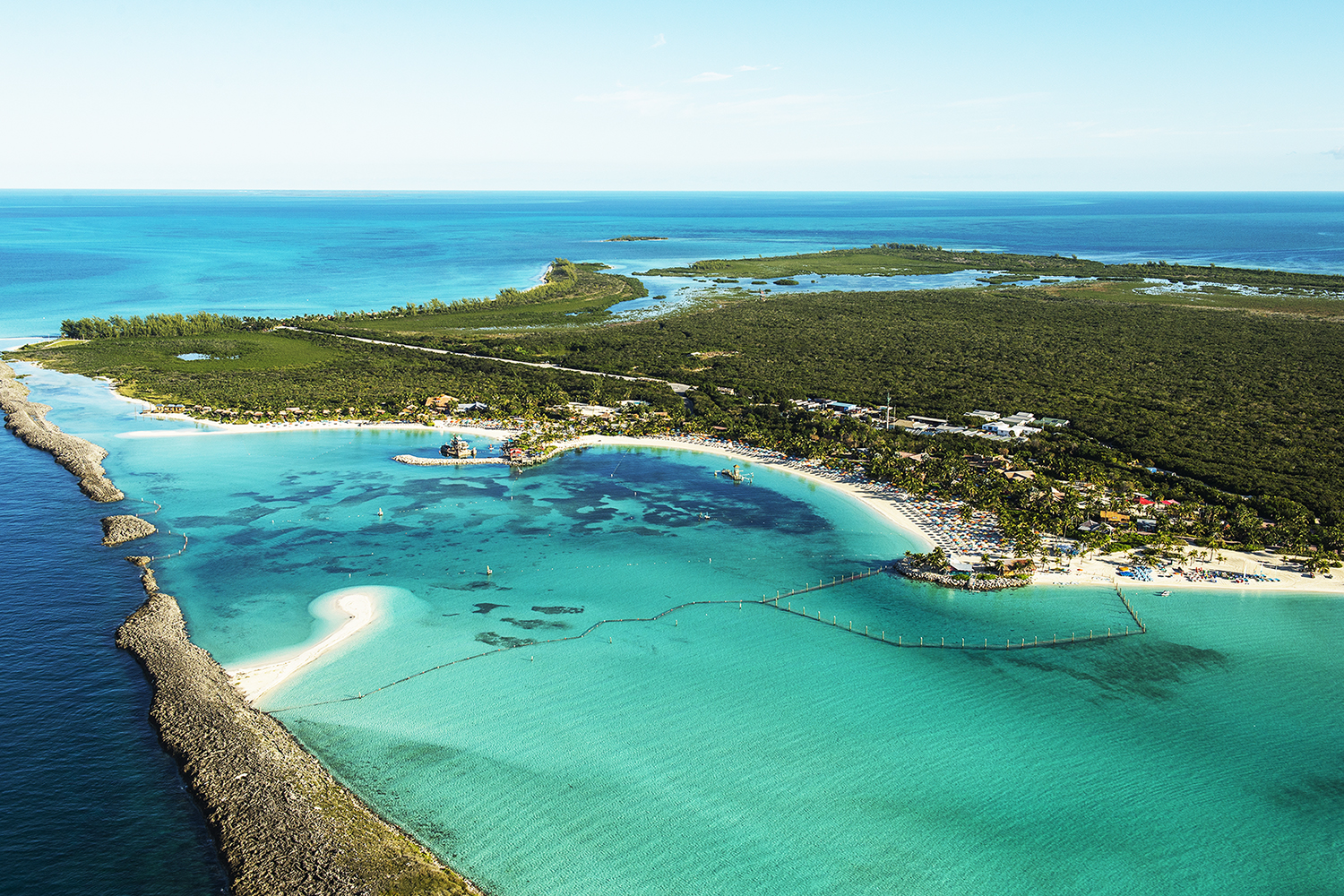 Culture
"The Bahamas offers a fascinating multi-cultural tradition of food, music, dance and storytelling. Eleuthera in particular is home to many artists and we will be working with painters, sculptors, writers, storytellers, musicians, weavers and artists of every kind, much like we did with Aulani in Hawaii, to create a completely unique experience that is rooted in Bahamian culture and imbued with Disney magic." – Joe Rohde
Like I said…GENIUS
I am so excited to get more information about Lighthouse Point and to see what else Disney has up their sleeve.